Nurse Call and Public Address Systems
Protecting People, Places, & Planet
Nurse call systems encompass a wide range of systems and products. They begin with "Emergency Call Systems" which is an enhanced annunciation system whereby an emergency condition is annunciated at the location of the incident and a central monitoring point; often a nurses or attendants station.
Nurse call systems are very similar to emergency call systems but with more features: nurse stations, administrator stations, substations, audio/visual applications. "UL" listed nurse call systems are nurse call systems that have met and passed the vigorous testing requirements of Underwriters Laboratory (UL).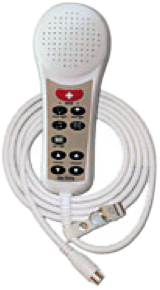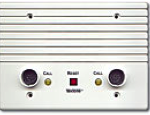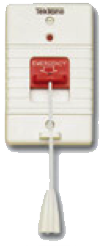 Intercommunications is a key component of effective security and safety systems. Understanding how best to apply current technology is one of EMI's specialties.
From simple two-way intercom systems, to large network IP-based video phone applications, EMI selects products from leading manufacturers, such as those shown above, to provide cost-effective and reliable solutions.
Inspection & Maintenance Services
Periodic system inspection and maintenance services are the cornerstone of EMI's business. Custom-tailored agreements are available from simple inspection-only services up to complete full-service maintenance service agreements. All inspections are performed in accordance with the applicable local standards.
Learn more about our other systems and services…